Welcome

...

to your website for Charlwood, Hookwood and Norwood Hill....

(more)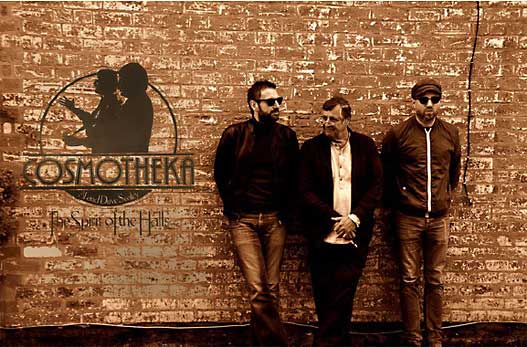 COSMOTHEKA, the masters of music hall, are back and they're coming to Charlwood. Originally Dave Sealey and his late brother, Al, Cosmotheka reborn is Dave and his son
Dan together with Adam Berry and they've brought those wonderful songs back with them.
COSMOTHEKA
featuring Dave Sealey, Dan Sealey and Adam Berry
CHARLWOOD PARISH HALL
SATURDAY, 10th FEBRUARY
8:00pm (doors 7:30pm)
Licensed Bar
Tickets: £14 from WeGotTickets
or email: music.charlwood@f2s.com tel: 01293 862821
Charlwood Evening W.I. in 2018....

Our New Year kicks off on Monday 8th January when 'Magic Circle' magician Rob Sharp will be entertaining us with some 'Close-up' magic!
Do please come and join us; membership of CHEWI costs just £41 for a whole year but you are welcome to attend as a guest in January for just £5. If you do decide to become a member and join in February, this amount will be deducted from your annual membership.
Meetings take place in the Parish Hall at 8pm on the first Monday of each month but do please contact
Jude or Sandy if you need any further information.
Our members have come up with some fabulous ideas for the coming year and the CHEWI committee are hard at work planning and preparing to ensure that everyone enjoys our monthly meetings throughout 2018.
We look forward to seeing all our current members and to welcoming new members on 8th January!
Jude Duggen (07879 993522) and Sandy Bowling (07742 748933)
There are still a few copies available of
The
Charlwood Picture Book
For only £5 plus p&p, for anyone who wants to know more about the history of the village and some of its listed buildings. Can be obtained by emailing me on
pjabass@yahoo.com
or telephoning 01293 863784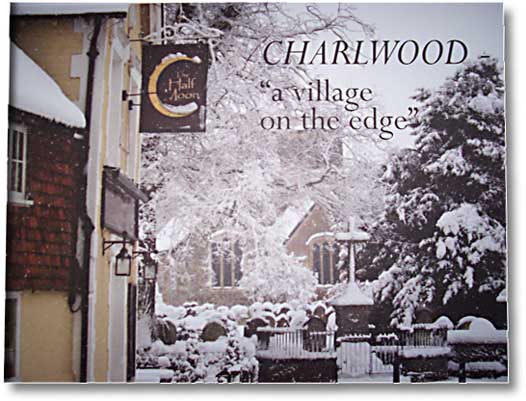 Steere Strikes Twice
Charlwood Village Reserves 3 - Oxted & District 2 MORE