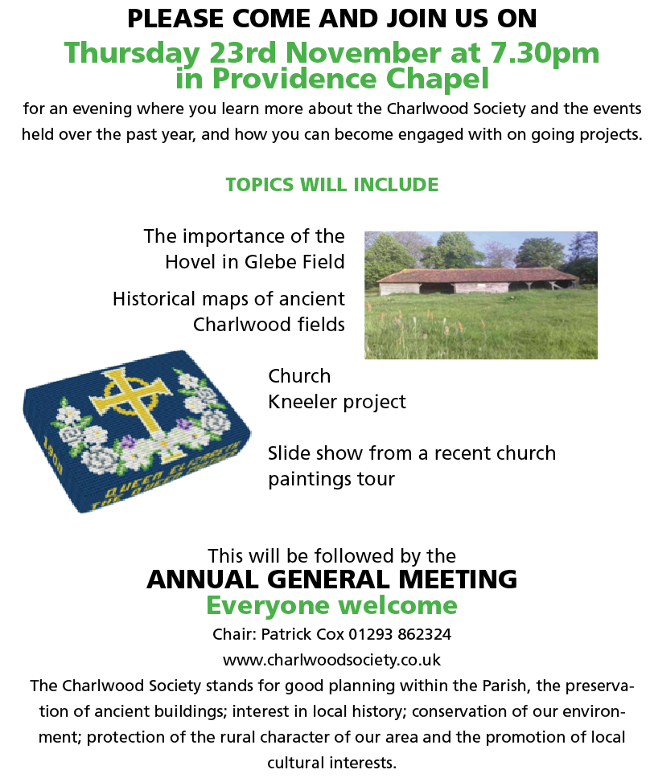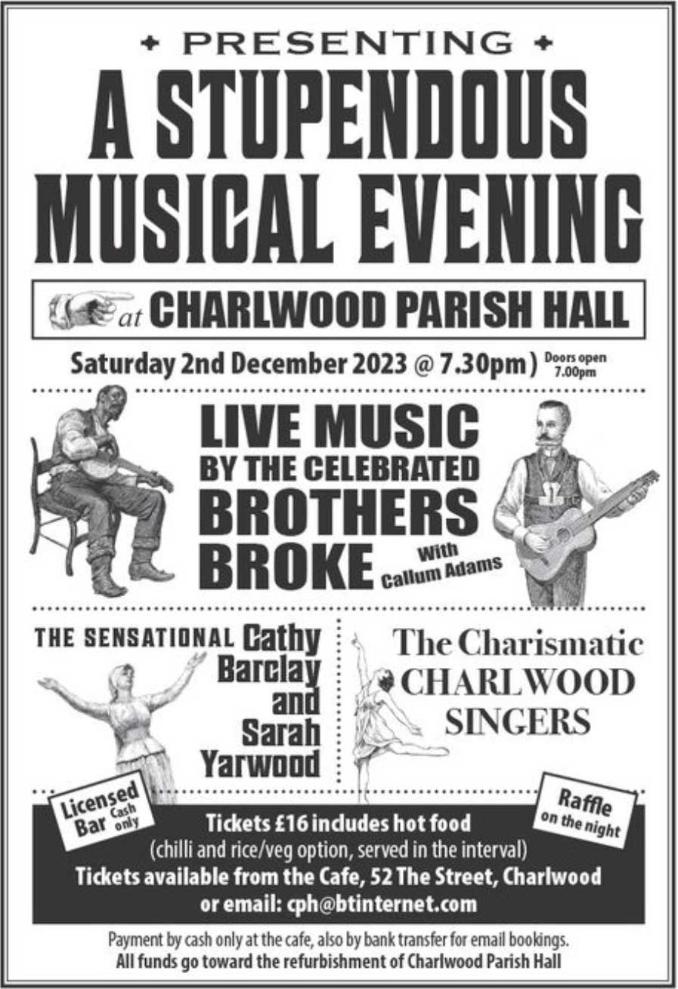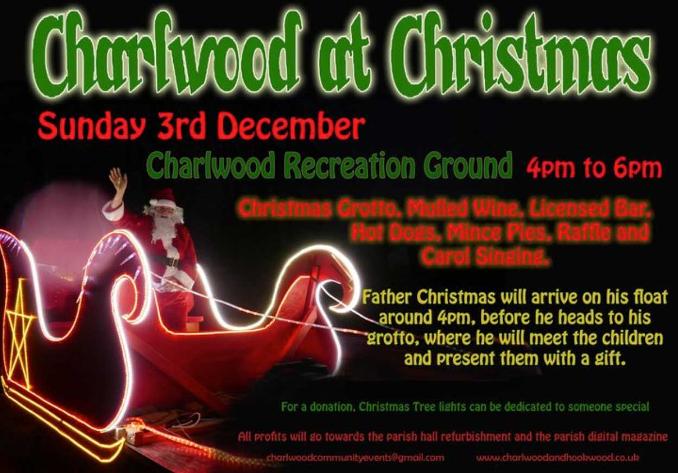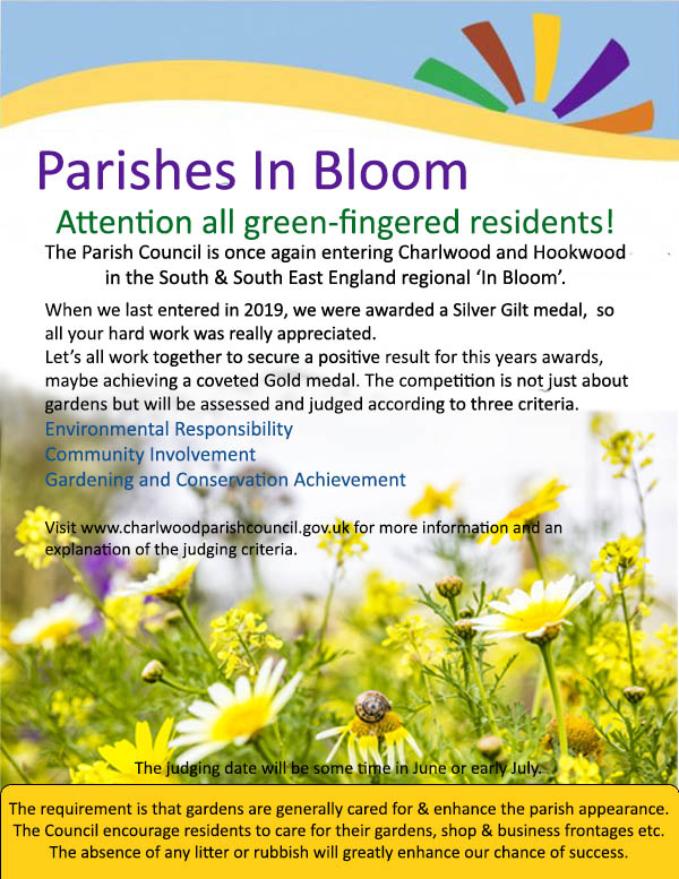 CHURCH HISTORY GOES LIVE....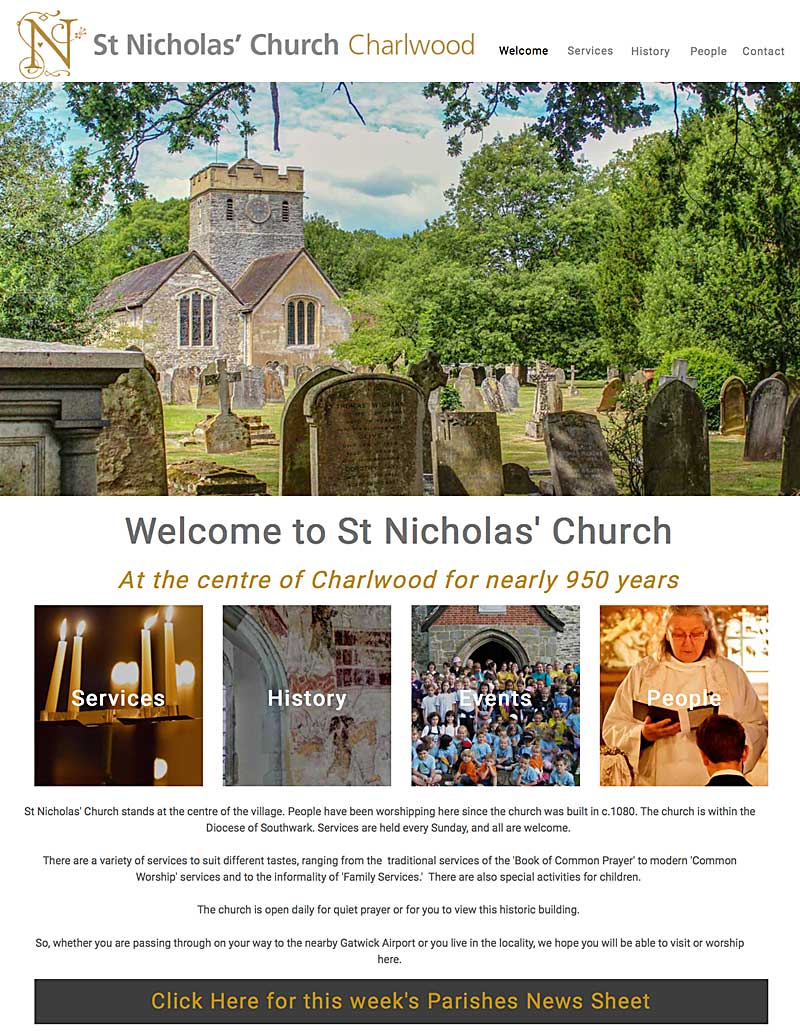 Although churches have been shut during the coronavirus lock-down, Charlwood church has taken the opportunity to create a fascinating new website.
Alongside the standard details of services and church groups, is a new presentation of the story of this ancient building - how the church was built in around 1080, only fourteen years after the battle of Hastings, with the intriguing speculation (based on contemporary documents) that it may have marked the site of a defeated Saxon revolt.
Two hundred years later a new aisle was added by the de Gatwyk family who lived at Gatwick manor (now under the North Terminal). The website offers pictures of the historic wall-paintings which tell various gruesome stories. One is of St. Margaret who resisted seduction by a rich lord, was thrown into prison, and tempted by the devil in the form of a dragon.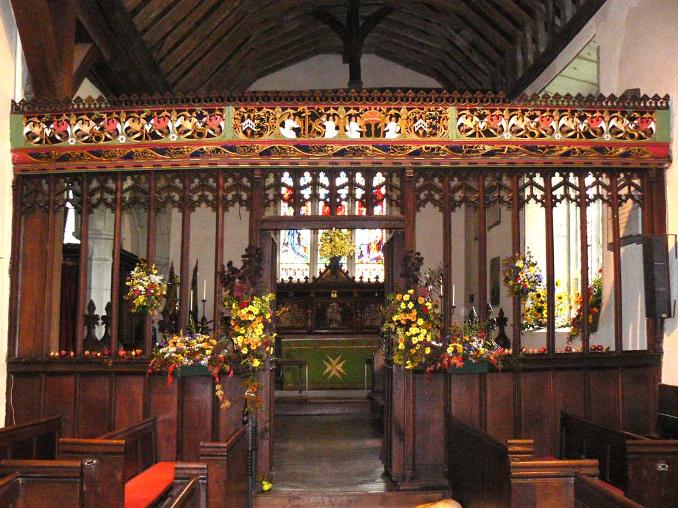 Brendon Sewill, who compiled the history pages, commented: 'For the first-time people all over the world will be able, at the click of a mouse, to read all about this outstanding church. Families in Australia, for example, will be able to look up the graves of their ancestors. Tens of thousands of people in the United States by the name of Saunders will be able to read the story of their forebear Richard Saunders, squire of Charlwood, and see the beautiful screen of the chantry chapel where prayers were said to speed his soul up to heaven.'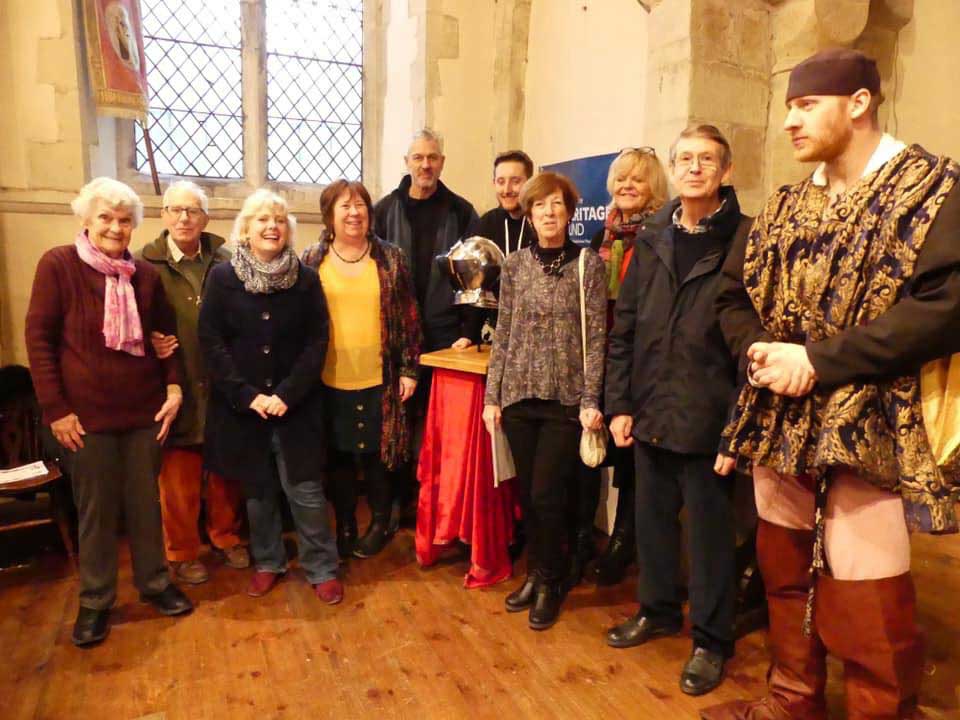 The new website is one of several projects organised by the Charlwood Church Research Group and financed by the National Lottery Heritage Fund in order to stimulate public interest in the heritage of St. Nicholas' Church. Another has been the making of the replica medieval helmet. The website tells the story of how the helmet, dated as 1553, was stolen in 1975 and replaced earlier this year with an exact replica made by a young Charlwood blacksmith.
St Nicholas' Church, Charlwood, Surrey, is listed grade 1, meaning that it is of national importance.
The website is at https://www.stnicholaschurchcharlwood.co.uk
Website design by Richard Bowling. richard@rbgrahics.co.uk
For further information please contact
Priest-in-Charge - The Rev Sue Weakley revsueweakley@btinternet.com
History adviser – Brendon Sewill 01293 862 373
Charlwood Church Research Group organiser –
Maggie Hensman 01293 862710
For photos of the church go to https://www.stnicholaschurchcharlwood.co.uk/gallery.php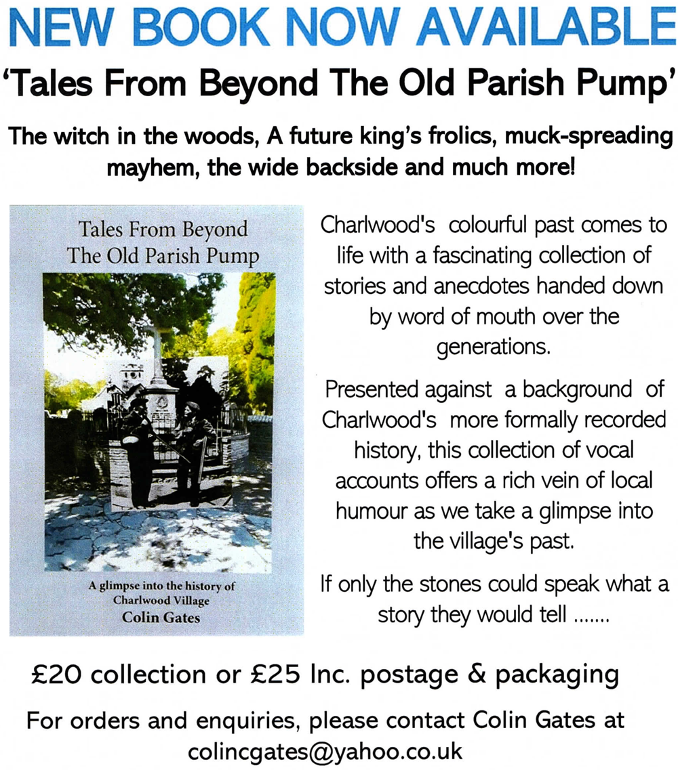 There are still a few copies available of
The
Charlwood Picture Book
For only £5 plus p&p, for anyone who wants to know more about the history of the village and some of its listed buildings. Can be obtained by emailing me on
pjabass@yahoo.com
or telephoning 01293 863784