Welcome

...

to your website for Charlwood, Hookwood and Norwood Hill....

(more)
This year is the 200th anniversary of Providence Chapel being opened in Charlwood.
To mark the occasion the trustees are having
An Anniversary Tea Party
On Friday 9 September 3.15 pm – 5.00 pm
Everyone welcome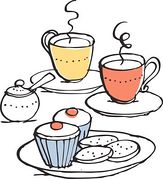 Sports and Community Centre.... latest pics! MORE

Have fun..... Keep fit.....
(more)