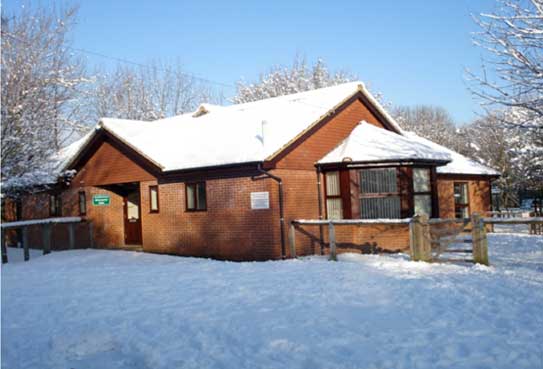 Hookwood Memorial Hall is situated on The Withey recreation area. At the rear of the building is an enclosed children's play area which makes the hall a very popular venue for family parties. The hall has a kitchen and smaller meeting room, all with disabled access. There is ample car parking. The Horley Bridge Club made the hall their home as soon as it was opened and play Monday afternoons and Wednesday evenings with Thursday afternoons for Improvers, full details on their website - www.horleybridgeclub.org.uk.
The Taekwondo Club which has always trained at the Hall has been so successful it is moving to larger premises in the near future, so the hall will be available for hire some evenings from February. Monday nights there is Kickboxing for children and an adult class (Lisa Boardman 07801442730); Tuesday mornings Zumba Classes (Sarah Cubitt 07827274712); Tuesday afternoons Pilates (Linda Zaben 01737.763789) and Wednesday mornings Yoga (Jane Hutcheson 07816230227) further details of all the courses are at www.surreycomunity.info/hookwoodmemorialhall/ .
Other organisations use the hall on a more casual basis, including the Parish Council, "Hello Hookwood" and JBTMT, amongst others. Marion Gunn, the Booking Secretary, has full details of all bookings and available hire dates on 01293.430312.
The Hall hosts "Hello Hookwood" and was pleased to support its event last summer, which was tremendously successful and brought all the village together. They are busy organising events for the coming year. Visit theirwebsite on www.hellohookwood.org.uk and see what a great day the 3rd September was. Date for your diaries – The next "Hello Hookwood" - 1st September 2012.